If you are looking for holistic and down to earth woman care in a welcoming environment then you are in luck as WomanWise Midwifery recently opened a second office right in downtown Erdenheim! Today I had the pleasure of meeting Ronni Rothman, CNM, Anne Londergan, CNM and Jennyfer Floyd, CNM in their cheery office space. These ladies are funny, smart and super passionate about their vocation!
In a nutshell what is WomanWise Midwifery?

WomanWise Midwifery is a small midwife-owned private practice which integrates well-woman gynecology and holistic, full-scope midwifery care in a birth-friendly hospital setting. We see patients in 2 convenient office settings: East Norriton and Erdenheim. Our three midwives, Ronni, Anne and Jennyfer, have 35 years of combined experience and, all tolled, have attended over 2000 births. We deliver babies exclusively at Einstein Medical Center Montgomery which is an amazing facility.

What do you feel defines your practice?

We all feel that any decision dealing with health and wellness is deeply personal. One size doesn't fit all and we strive to provide the tools and information our patients need to make informed decisions about their health, pregnancy and birth. We encourage and expect full involvement and participation of our patients and their families in this process. Our birth patients will see all three of us during their pregnancy so that when it is time to deliver their baby they will have a personal connection with whoever is on call at the time. We are with our patients every step of the way. We like to say we are the "guardians of natural child-bearing".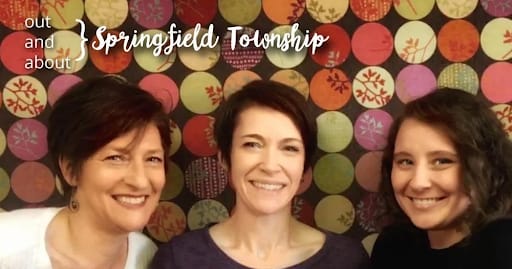 Most people think a "natural" child birth with a midwife strictly mean NO DRUGS! What does your practice believe?​​​​​​​

There is a common misconception that you cannot have anesthesia in labor if you choose a midwife.

This is 100% NOT true. At WomanWise we believe all births are "natural". We will support you in any decision you make regarding your experience. It is one of the big reasons we choose to work in the hospital setting as opposed to offering to deliver at home or in a birth center. We want to offer women a variety of options. Many women seek out midwives because they are looking for an unmedicated experience. If this is what you'd like, we will support you with complimentary coping techniques, including hydrotherapy, position changes, birth balls, heat and cold therapy. Other women seek out midwifery care for the personal connection, but desire an epidural for their labor. The beauty of having your baby in the hospital is that this is available to you as well. You don't have to make a choice in advance.

What made you become a midwife?

Anne: I come from a background of women's health and when I was pregnant with my first child I set out on a search for the right provider for myself. Once I found that provider (a midwife) I read basically every book on midwifery and just knew it was what I had to do.

Jennyfer: I didn't really know that midwifery was a field until I read a book called "Baby Catcher" by Peggy Vinson and by the time I finished the book I was in tears because I knew I had discovered my calling.

Ronni: Being a midwife for me is the confluence of all of the things I love most: supporting, teaching, and empowering women to make positive choices in their lives. I think we all feel the same way in that midwifery found us and not the other way around.

What drives you to do what you do? What motivates you?

We believe that every woman's body has the innate wisdom to give birth, and that every expectant woman has a right to quality, individualized healthcare that is respectful. It is a gift that we get to be there and assist a mother bringing life into the world.

You are a pretty small group, what happens if you have more than one patient delivering at the same time?

Great question and it's one we get pretty often. First of all, we limit the number of patients we take per month to around 15. Most OB practices have three or four times that number. Secondly, there are 24 hours in a day (babies never seem to come from 9 to 5). This means that the chances that there will be another woman at the exact same stage of labor as you are very very slim. Finally, we are extremely good at multitasking and the nurses at Einstein Montgomery are very good at labor support. So rest assured that you will get the attention you expect when your time comes.

I love your charming waiting area. It feels a lot different than a doctor's office...

​​​​​​​We really want our patients to feel comfortable here. Our birth patients spend a lot of time here! Prenatal care is generally around 10 visits, we schedule plenty of time for visits, and we don't overbook. This allows us to develop a personal relationship that benefits all of us and your baby. Some of our patients have kids and they are welcome, we have toys and their own little spot. We have to give a shout out to Mimi Leitzel of Wyndmoor for designing this space for us. We think she nailed it!
Are you accepting new patients?

Absolutely! And not just pregnant women! A big part of what we do is ongoing well woman care. At WomanWise, we know that annual exams, including periodic Pap smears and breast exams, are an important part of maintaining health and wellness, and we provide these services at both of our offices. And we know you are all busy so we do have evening hours.

Do you take insurance?

Yes, we are in network with most major insurances, including Independence Blue Cross, Keystone Health Plan East, Highmark Blue Shield, Cigna, Aetna, United Healthcare, Out of State Blue Cross, Keystone First and United Healthcare Community Plan.

What do you think your patients say they love about your practice?

We pride ourselves on our ability to connect with a variety of people and support them through one of the most important moments of their life. Humor, compassion and common sense are the hallmarks of our style. Whether women are seeking a natural childbirth with limited medical intervention or the availability of epidural anesthesia during labor, our midwives will work as partners to create the best birth experience for each unique family.

Highlight of 2017?

​​​​​​​We each got to deliver a set of twins!