What Do You Call That Narrow Strip of Grass Between the Curb and the Sidewalk?
I always called it the "right of way" but apparently it has different names depending on where you live. Some of my favorites are outlaw, verge, curb strip, berm, boulevard, curb lawn, and more. The one I like best and have adopted into my vocab is Hellstrip and it's gaining popularity thanks largely to a book published by
Evelyn Hadden
.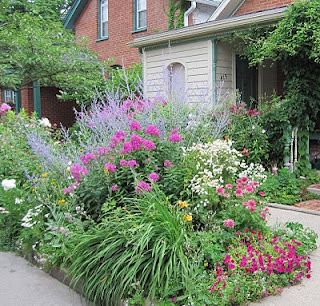 Curb appeal starts at the curb so instead of a barren patch of grass that your hose or sprinkler can't reach or a
peeing stopping spot for dogs, why not make your hellstrip a heavenly oasis?
One thing to consider while planning your hellstrip garden is that it will be more vulnerable to the goings-on in the street, so make sure to choose hearty plants. Also, this strip of grass is often part of the public thoroughfare, so make sure you check with your township or municipality to obtain any necessary permits. There may also be rules about height, proximity to hydrants or powerlines, and the like, so be sure to check that you're in compliance.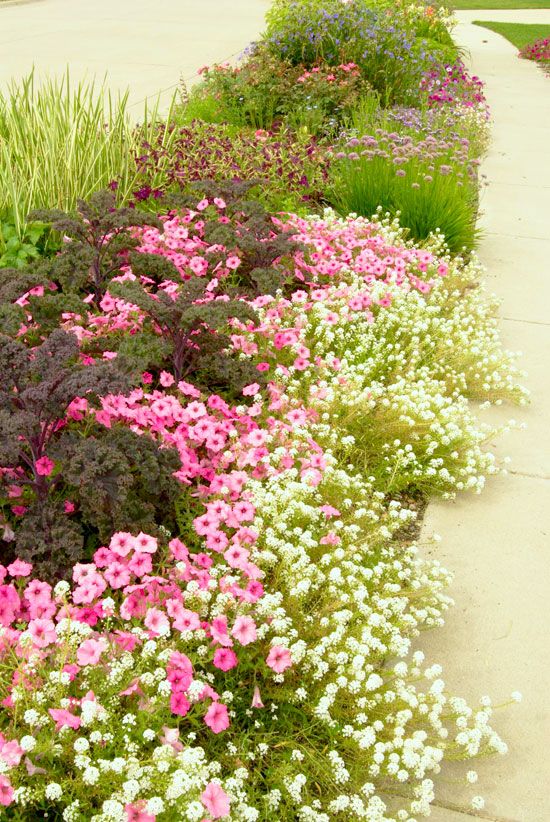 The best thing about a hellstrip is that you can make it your very own - perhaps it can be an extension of your existing garden or a brand new array of plantings with complementary colors to your yard - are both great options. Hearty, tough plants are vital parts of any hellstrip. They need to withstand the different environmental conditions of their streetside locations. Hellstrip plants will be subject to conditions such as rock salt in the winter and direct sunlight in the summer, so plan accordingly! Lamb's ears,
New Zealand flax
, lavender, and
kniphofia
- salvia, and low-growing periwinkle.
Removing the sod from your existing grass strip is an important step in hellstrip planting. For maximum
growth
, rich materials like well-aged manure, leaf mold, and compost are vital. Finally, don't forget to have fun with your new garden space! Dahlias, black-eyed Susans, or coneflowers are perfect for lighting up the sidewalk for passersby with an unexpected burst of color.
Watch this great little
video
from HGTV for some more tips and hearty, low-maintenance plant suggestions for turning your hellstrip into a little slice of heaven!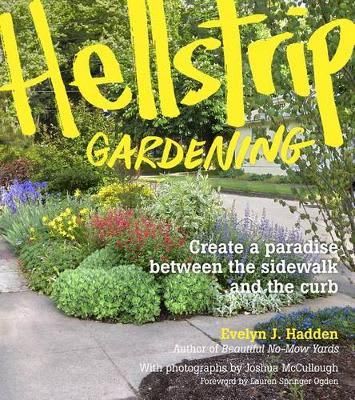 For more info and a lot more inspirational photos head on over to my
Pinterest Board
. Happy planting!