I've been online stalking Leigh Karsch of Fleurish, ink for years! Her company offers bespoke invitations, stationery and accessories that are just beautiful. I stopped by her sun-soaked and stylish new space in Oreland to chat all about her company. Read on to learn more...

Thanks so much for meeting with me today Leigh! In a nutshell, can you tell us what . is all about?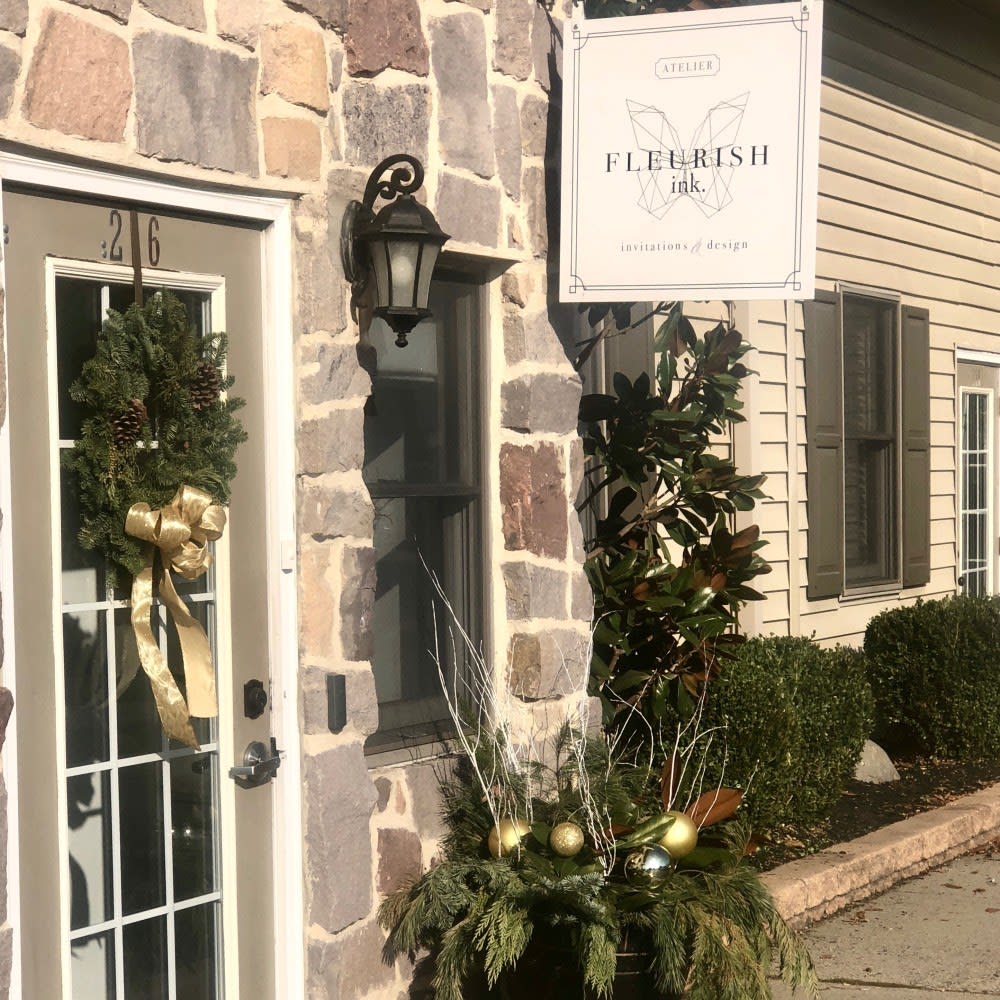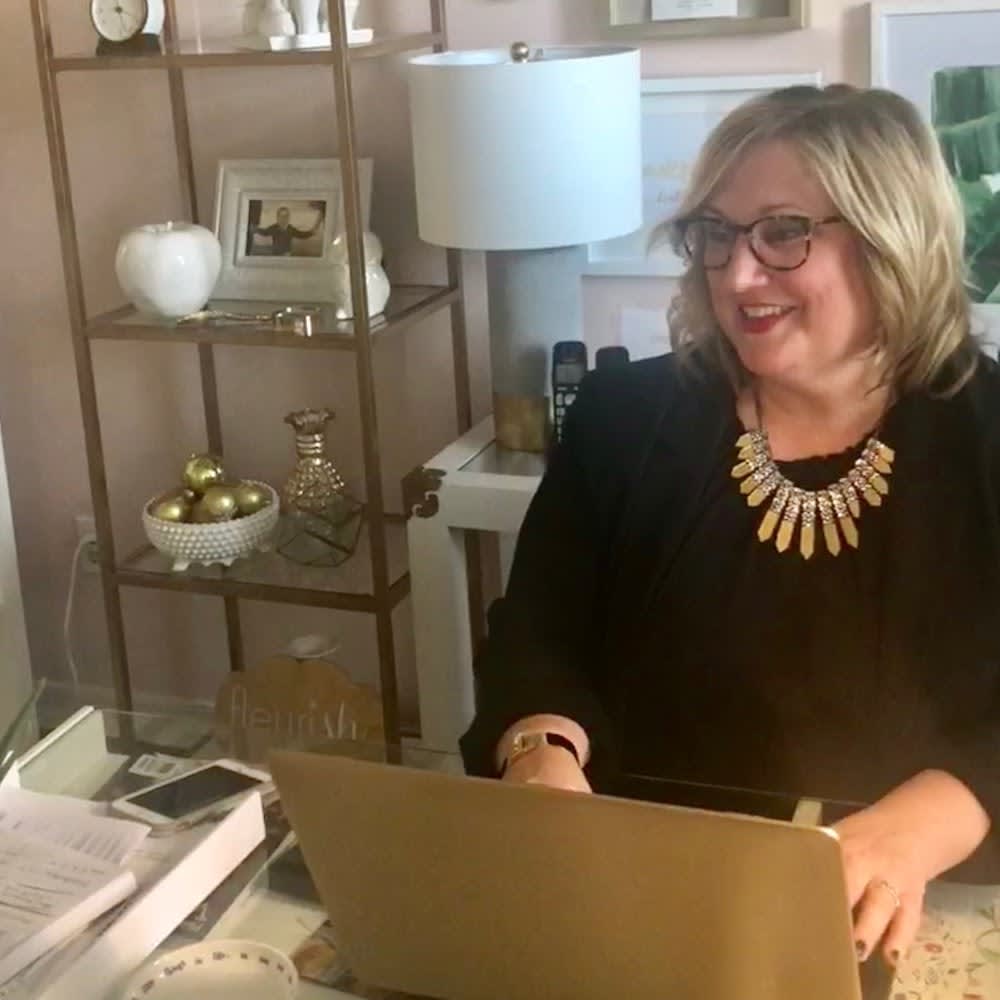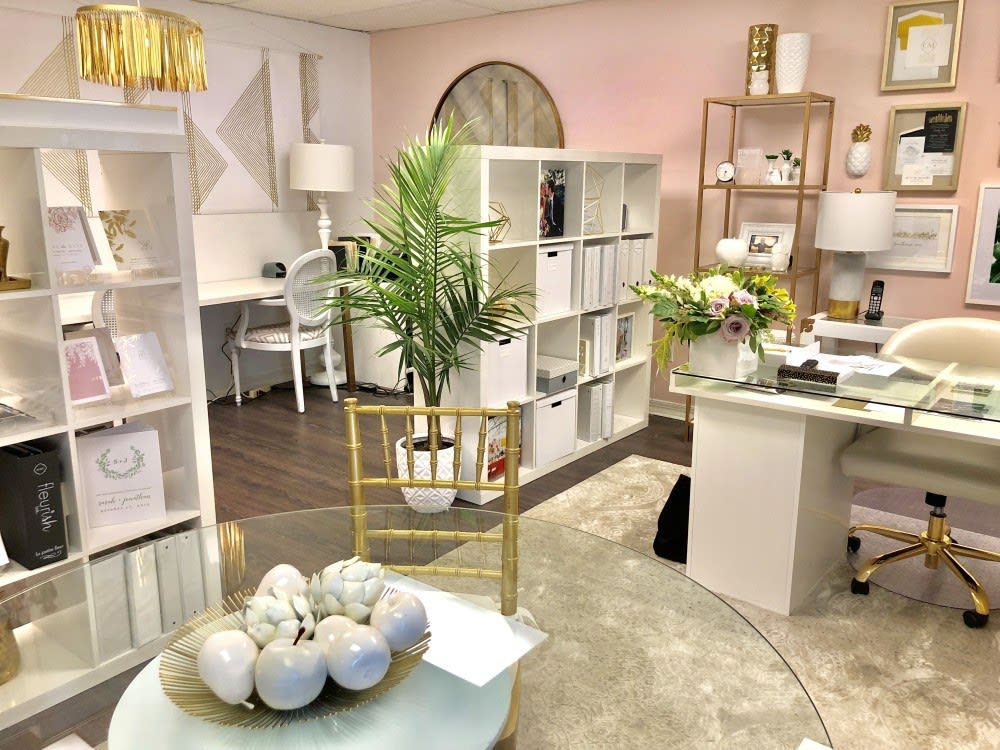 We're a design studio, specializing in bespoke invitations and stationery for milestone events (weddings, mitzvahs, parties, showers), using sophisticated papers and printing, such as letterpress, foil stamping and more. We also provide graphic design and marketing services for .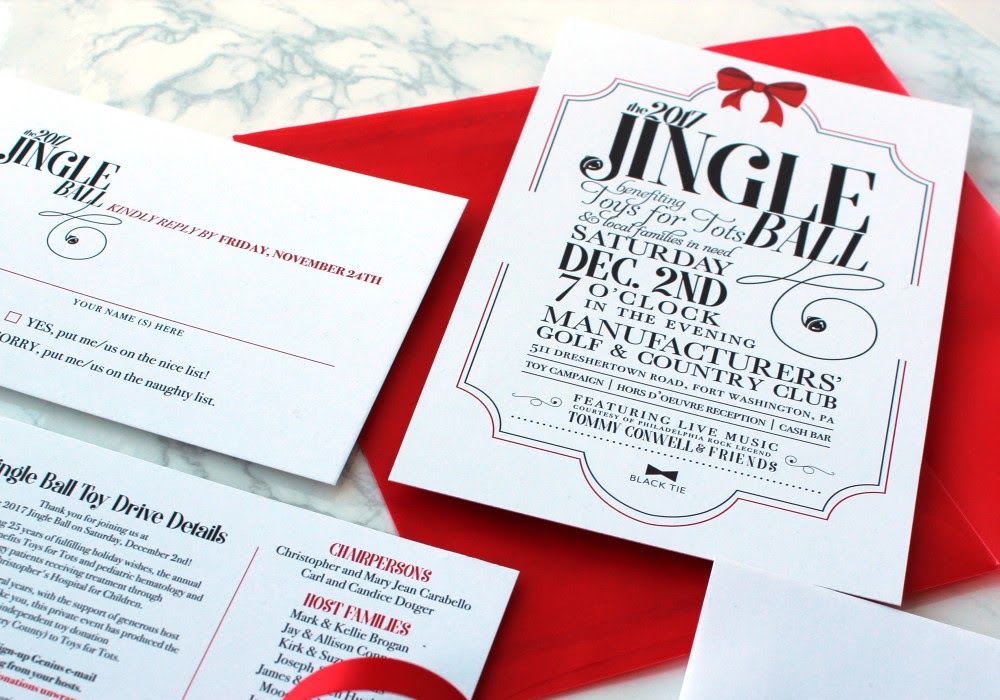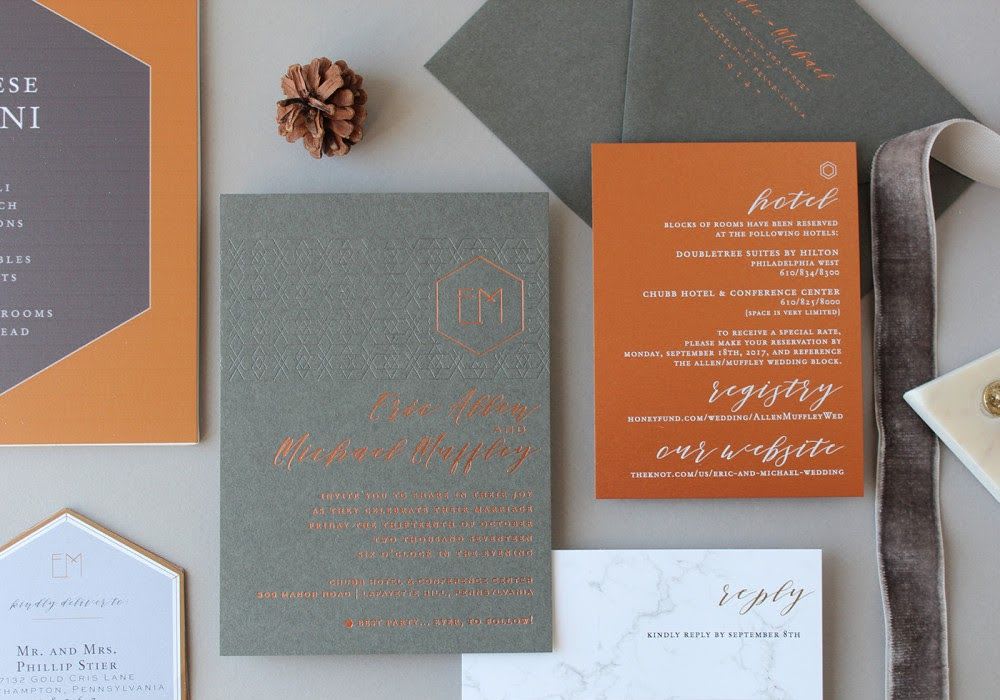 Can you elaborate on the techniques a bit?

​​​​​​​Sure - Letterpress, watercolor, hand lettering, wax seals, custom maps, foil stamped. You name it, we've done it! I have years of experience working with printers and processes so I am able to combine techniques to create a truly special result.

Who are your clients?

What you see here in the studio is mostly wedding stationery and accessories, we do A LOT of weddings! But we also do personal stationery, holiday cards both personal and business (like yours!) and we have corporate graphic design clients as well. And then there's our shoppe where we ship all over the country.
What made you decide to open this business?

After my son was born in 2005, I bid farewell to the traditional 9-5 grind and began consulting in graphic design and marketing. Soon I was ready to venture out, and decided that I would open a full-service event design studio, La Petite Fleur. We designed client events from start to finish, including logos, stationery, invitations, signage and much more. While we always offered invitations and stationery, in 2016 we made it official and branded as Fleurish, ink. Launching our signature line of invitations along with our Etsy shop was a smash hit, and soon I decided it was time to commit to the venture full-time. We opened our Oreland studio in 2017. And absolutely love it here! The locals that come to visit are super supportive. Springfield Township is the best.


Why did you choose this profession?
I'm an artist, but I also have a pretty driven business side. Owning my own firm allows me to do both, and it allows me the flexibility to adapt my focus and my schedule to my personal priorities as well. Oh, and I am a grammar and etiquette geek. I'm not perfect, but I do obsess over good grammar and proper etiquette.

So for everyone out there addressing holiday cards - what is the correct way to address a family card?

The Boccella Family- YES

The Boccellas - YES

The Boccella's - NOOOOOO !

It's the most common addressing/salutation mistake out there. No apostrophe for plurals--only possesives. So, lose the apostrophe!

What was it like when you first started?

Well, when I first started our nation was about to go into a recession, so my introduction to small business ownership was trial by fire. I learned pretty quickly that if I could get through that, I could get through anything!

What is something most people don't know about the business?

While we are mostly known for our award winning designs in the Philadelphia wedding industry for the past decade, we also offer graphic design services to small businesses. From corporate holiday card programs, to logos, websites and social media management. I'm also a Creative Director who works with companies in need of branding and marketing strategies.

What would your customers say they love most about your business?

​​​​​​​We have great taste! And we also know what we're doing. Our wedding clients love and appreciate our help in navigating all of the challenges of etiquette and style. Plus, we understand the value of various printing processes, so we can make the most of a budget. And, having designed and executed events for a decade, we can be their sounding board for logistics conundrums, too.

From a business perspective, our clients appreciate the energy we breathe into design and marketing campaigns. Having been a designer myself for 25 years, I've seen it all and love to share that knowledge when collaborating with others to make their projects succeed.

What are some odd requests you've had from clients?

I once had a client ask for an invitation that was completely biodegradable because they wanted to compost them in their garden. And we happily obliged!

How do you motivate and encourage your staff?

Be kind and be human. We're all just trying to make it work--at work and at home. I always remind myself to be kind, and remember that we're all in this together.

What are your goals over the next year?

Continue to build awareness locally of the services we have available, as well as nationally, through our Etsy shoppe.

What are your greatest challenges?

Finding enough hours in the day!

How long have you lived in the neighborhood?

We have been in Oreland for 15 years

What were the factors that made you choose this neighborhood?

Loved being in a suburb within minutes from the city

What do you love most about the neighborhood?

There is a great sense of community here!

What are your favorite restaurants in the neighborhood?

The Fairlane for brunch; Zakes for Lunch; and Mica for Dinner.

What is something most people don't know about you?

I've sung the national anthem at a Phillies Game, twice.

Really!? I did not know that! BUT I did know that you are an incredibly talented musical family. It's your interview but I can't help but want to talk about your son Harrison. I am totally in awe of his talent, dedication and stage presence - he is someone to watch!

We like him! Harrison is in 8th grade at Norwood Fontbonne Academy. He has ALWAYS loved music and has been performing for years. As a student at the School of Rock he has been able to hone his craft and he loves it on stage. My husband Bob, our good friend Tom Conwell and Harrison's drum teacher, Paul Deck, play on a float at the Oreland 4th of July Parade every year, and it's so much fun to watch.

Oreland 4th of July Parade