It Haint Just a Trend - The Mystical Reason Behind Blue Porch Ceilings
Besides being a pleasing color to the eye, inviting serenity and calmness, the soft blue color often called 'haint blue' has a fascinating origin that may surprise you.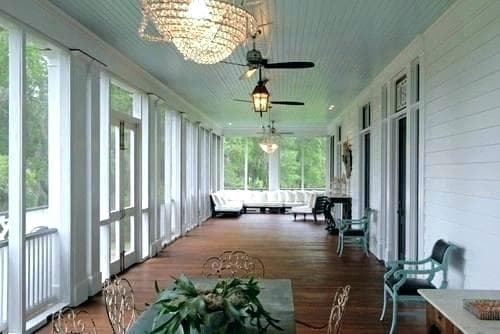 Often used in the south, haint blue is believed by some to offer an illusion of daylight even as the sun is setting. Another theory is that insects such as wasps or mosquitoes believe the ceiling to be the sky, and so they travel there instead of in your seating space. Yet another theory has to do with the fact that in the 18th and 19th centuries, paints were made with lye, a natural insect repellent.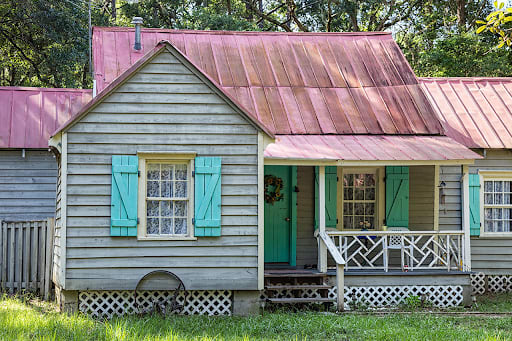 Still another origin theory involves the legacy passed through generations; simply put, if your grandparents and parents had a blue porch ceiling, you too were more apt to have one.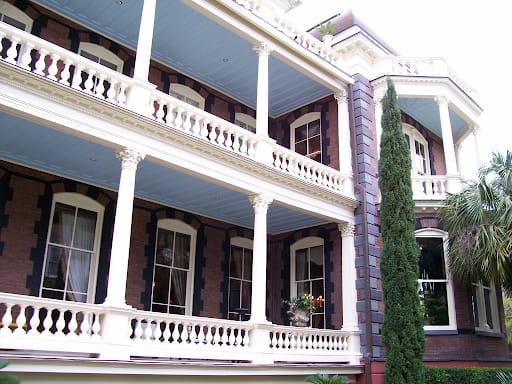 But perhaps the most interesting, and certainly the most accurate, origin story comes from the Gullah culture, comprised of enslaved African Americans in coastal Georgia and South Carolina. Gullah people referred to restless spirits as 'haints' - an alternative pronunciation of 'haunts'. Haints, believing the porch ceiling was the sky, would travel upward and not into the front door of one's home. Haints could also not cross water or swim, so the blue color would fool them into thinking they were near the ocean.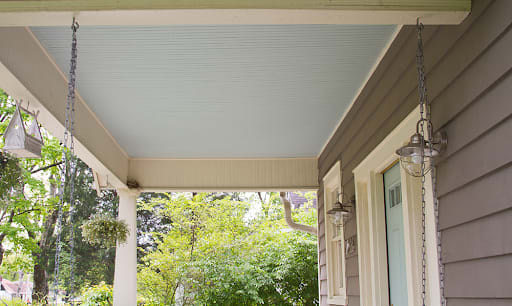 Gullah would also paint doors, window frames, and shutters blue for the same reason, in addition to hanging blue glass bottles around their properties in an effort to trap the malevolent spirits.
The haint blue tradition has spread throughout the U.S., but the fact remains it has an origin with great meaning to Southern African Americans.
Our porch ceilings are Sherwin Williams and I painted the ceiling of our laundry room to match and make it feel like an extension of the porch. Our laundry room has taken on a whole new life these days as my Coronavirus WFH office space. Sounds strange but it is actually the cutest little room with tons of light and most importantly, a DOOR!
Thinking of going haint blue at your house? Here are some great color options from Lauren Louise Designs