Shaker peg rails have been around for centuries, though they've recently hit the eye of trendspotters. Used since the 18th century in the homes of the Shaker sect of Quakerism, who believed in clean, functional dwelling spaces, peg rails served to organize every room of the home.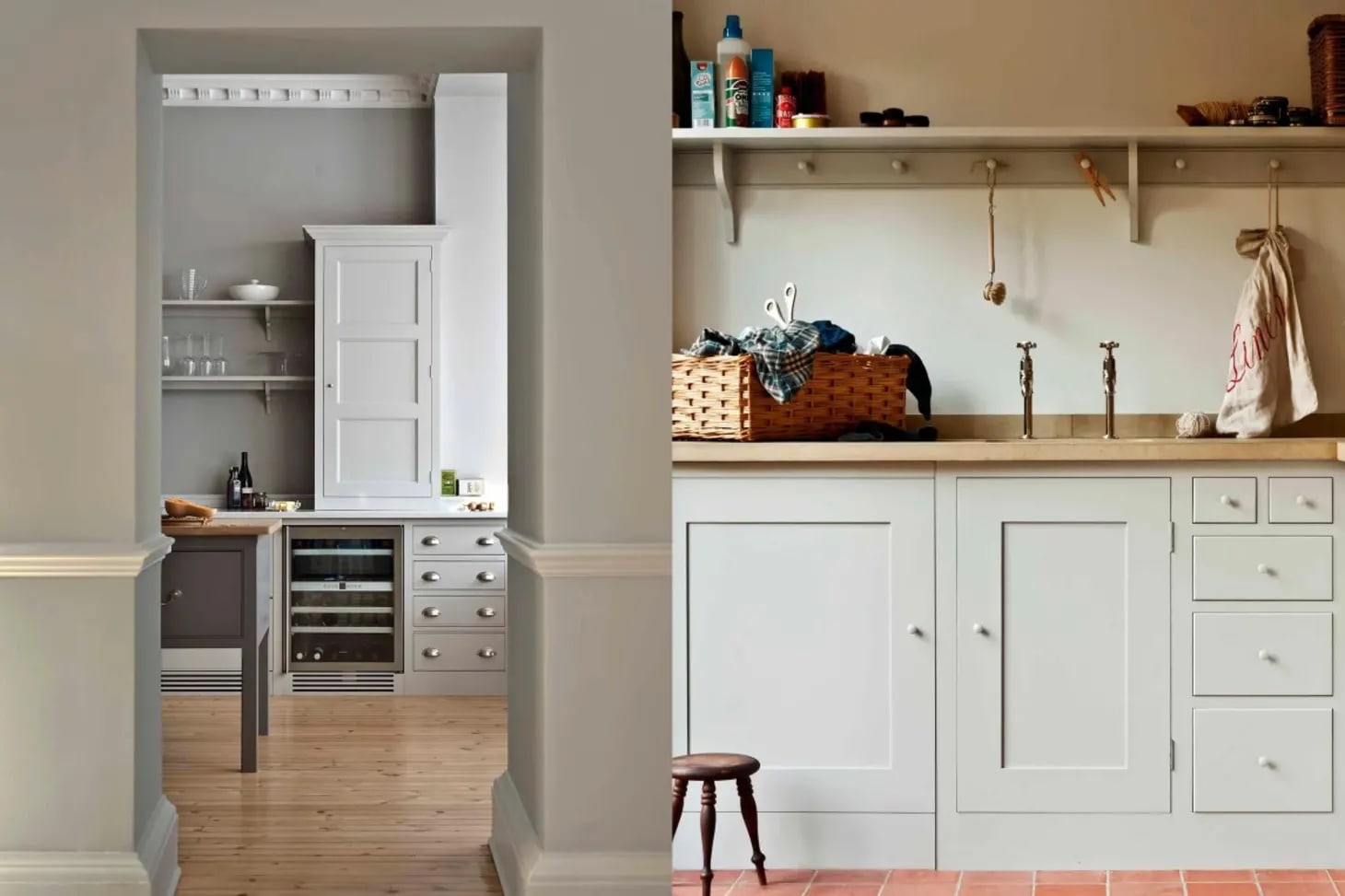 Shakers, who often lived communally with multiple families under one roof, believed in hard work, symmetry, order, and simplicity in all things as a form of spiritual practice. The peg rail is an example of one of the solutions the Shakers formed to organize the clothing, tools, toys, and furniture of a number of residents.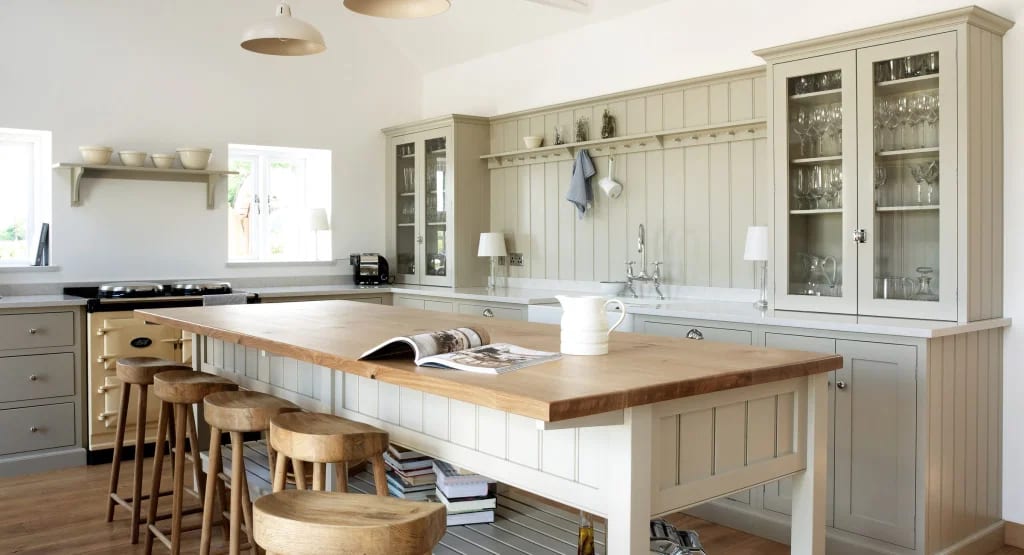 The kitchen, of course, is one place where a peg rail comes in handy. Hang pots, pans, dish towels, or mugs here to preserve often precious cabinet space. A top shelf can even be added for display items - special dishes, artwork, spices, oils, or jars.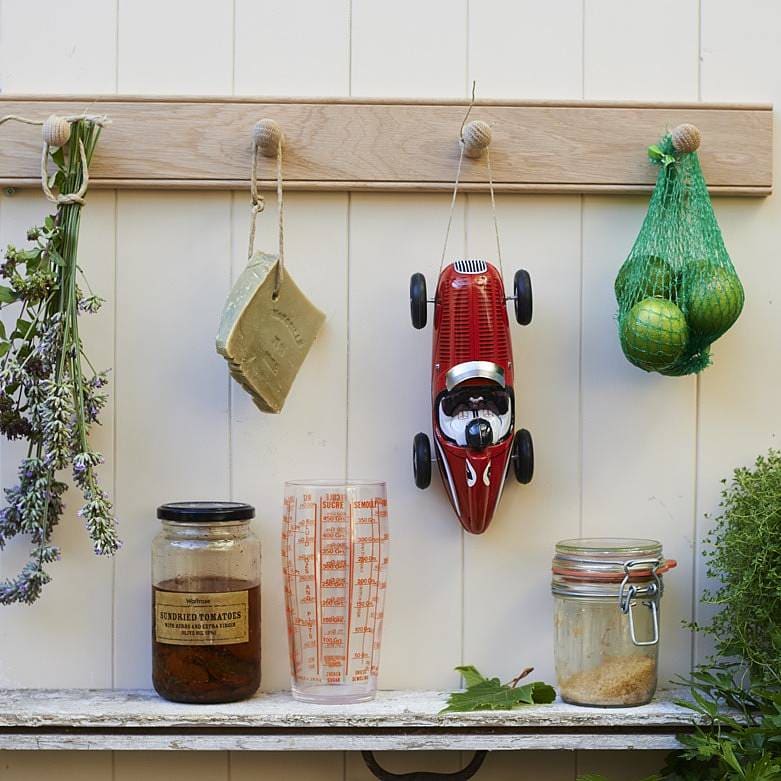 A mudroom or front door area (like a foyer) are both ideal places for a peg rail as well. Wet clothes in the winter, bathing suits and beach towels in the summer, and dog leashes and the like all find a great home here.
For the bedroom, use your peg rail to hang robes, towels, or your work outfits for the week on hangers. This is another place to use a shelf atop the rail to display artwork, books, photos, or anything that you find meaningful. Hanging candles from the pegs can also add a romantic or serene touch.
A DIY Peg Rail is an easy project that can instantly transform the way you organize. See
One Kings Lane
for some simple instructions.
Love the image at the top of this post? Check out the "backroom makeover" from
Francois et Moi
where they used pre-made peg rail and totally transformed their space.