Raise your hand if you think parenting is super hard! I know I do!
Erdenheim resident, therapist, mom of 3, and local Girl Scout leader Rebecca McDermott are ready to help. She recently opened her practice on the 2nd floor of 711 Bethlehem Pike. I met up with Rebecca this week for coffee and a spirited, down-to-earth conversation about the ins and out of being married with children.

​How would you describe your practice?

My practice provides therapy for individuals, couples, and families seeking support, compassion, and the opportunity for growth and change. I love working with partners that are raising young children. Parenting is the hardest job ever, hands down. We can really forget to support a marriage when there are so many demands that come with raising a family. I love helping to support the couple's in this position, and helping them redefine what marriage/partnership looks like now that they are knee-deep in potty training and early morning soccer practice.
​


What made you decide to open your own practice?
I have worked for a non-profit organization, and at a behavioral health hospital over the past 5 years. I have always wanted to work for myself and this field allows for flexibility and work-life balance.
Why did you choose this profession?

I used to work in public relations. I loved connecting with people, but those connections lacked substance. After becoming a mom, I knew I did not want to return to that career. I decided to return to school and earned my master's in Clinical/Counseling Psychology and added a few more members to our family along the way!


What drives you to do what you do? What motivates you?

When I was a little girl I used to love untying the knots of my mother's necklaces. I could sit for hours and labor over untangling them. This is how I feel about the people I work with. I know that if we take some time, figure out when and where to pull and push we can untangle the knot and make things work again.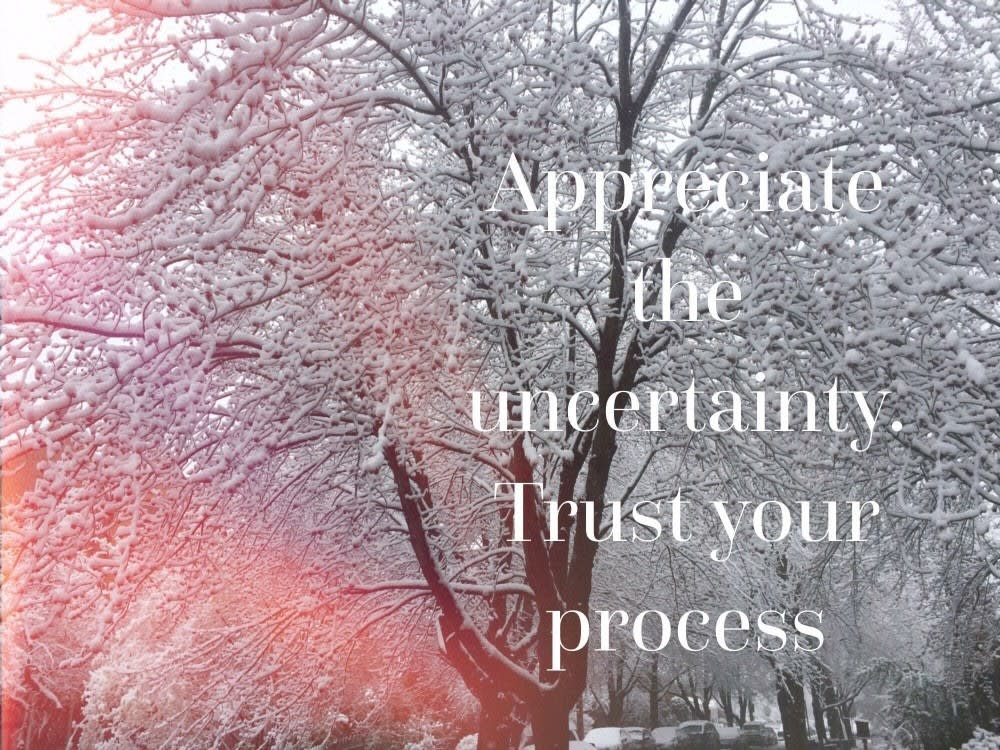 ​


What is one thing you want people to know about therapy in general?
I try to challenge the mental health stigma whenever there is the opportunity. I'd love for people to have an understanding of what therapy is in the first place. It doesn't always mean you are in crisis. Heading to therapy is the opportunity to get to know and trust yourself more. EVERYONE can benefit from having a safe place to talk.
If you could give one piece of advice to couples with kids what would it be?
You can't just press pause on your relationship when you have kids and expect that it will come back to what it was when you were newlyweds. Marriage is hard for everyone and when you add children to the mix it changes the dynamic. Try to make the time and energy for your spouse even if it's in small ways. And anytime is a good time to go to therapy. It doesn't have to mean your marriage is in trouble, it can simply be check-in and time to connect with your partner in a meaningful way.
What are your goals over the next year?
I am excited to get working on a great website with the help of a local graphic designer. I would like to begin a blog, and really begin to settle into my practice here.
How long have you lived in Erdenheim?
Almost 6 years.
What were the factors that made you choose this neighborhood?
I love Erdenheim. It's a gem. I didn't grow up around here, so I appreciate how amazing this hamlet is every day.
What do you love most about the neighborhood?
I love all the open, green space that surrounds us. The Wissahickon, Morris Arboretum, Erdenheim Farm, Chestnut Hill College, Mount St. Joe's, Carson Valley, Ft. Washington State Park.
What are your favorite restaurants in the neighborhood?
Weekend delivery from Oreland Pizza. Grandma's Pie, well done.
Oooh, I have never had Grandma's Pie - I think we will try that tonight! While you're at it, I need a good read for the long weekend...
On my nightstand now is
The Gifts of Imperfection
by Brene Brown. I'm really enjoying it, let me know what you think.
What do you want to see improve the most in this neighborhood?
I am excited for the Lukoil station construction to finish, and for something that sticks to take over the Southern Belle/Leila's location.
Where are your favorite places to go in the neighborhood?
Cisco Park. I am always struck by its simplistic beauty, the theme park history. I have an immense amount of gratitude for that place.
​


What's the most memorable experience you've had with a client?
Anytime someone comes to session and says, "I thought about what you said…" or when I see the light bulb click for someone when they have a new awareness to an old pattern. You never know what is going to stick, or resonate with someone so not only is that great feedback for me and my skill set but shows the growth of the client because they are making moves.
What are your favorite things to do in the neighborhood?
Take walks, visit the llamas on Montgomery Avenue, head to the Farmer's Market for anything and everything.
Anything exciting going on that customers should know about?
I am collaborating with Rabiya, the in-store nutritionist at Giant, for a free class on January 17th and January 20th.
Family in Focus
. We will talk about creating more valuable time with your family at mealtimes.
I am excited to be offering a
FREE monthly support group
for couples transitioning to parenthood.
​
​
I also recently partnered with a personal trainer, (who ran some early morning boot camps at Cisco) to create a wellness program called MIND+MOVEMENT. It's a comprehensive program to align both physical and mental wellness.