Looking to reduce some stress? How about a great massage close to home? Beth Trachtman, owner of The Massage Studio in KOP, recently opened a second space at 711 Bethlehem Pike in Erdenheim. This week I had the pleasure of meeting Beth and learning all about her business.
Tell me about your business
We are very experienced licensed massage therapists specializing in Therapeutic Massage. In our Erdenheim studio we offer deep tissue and Swedish Massage, Prenatal Massage and Postpartum Massage. We spend plenty of time upfront communicating with clients about their issues in order to determine the best approach and method for their massage. From there we tailor our technique to meet their needs.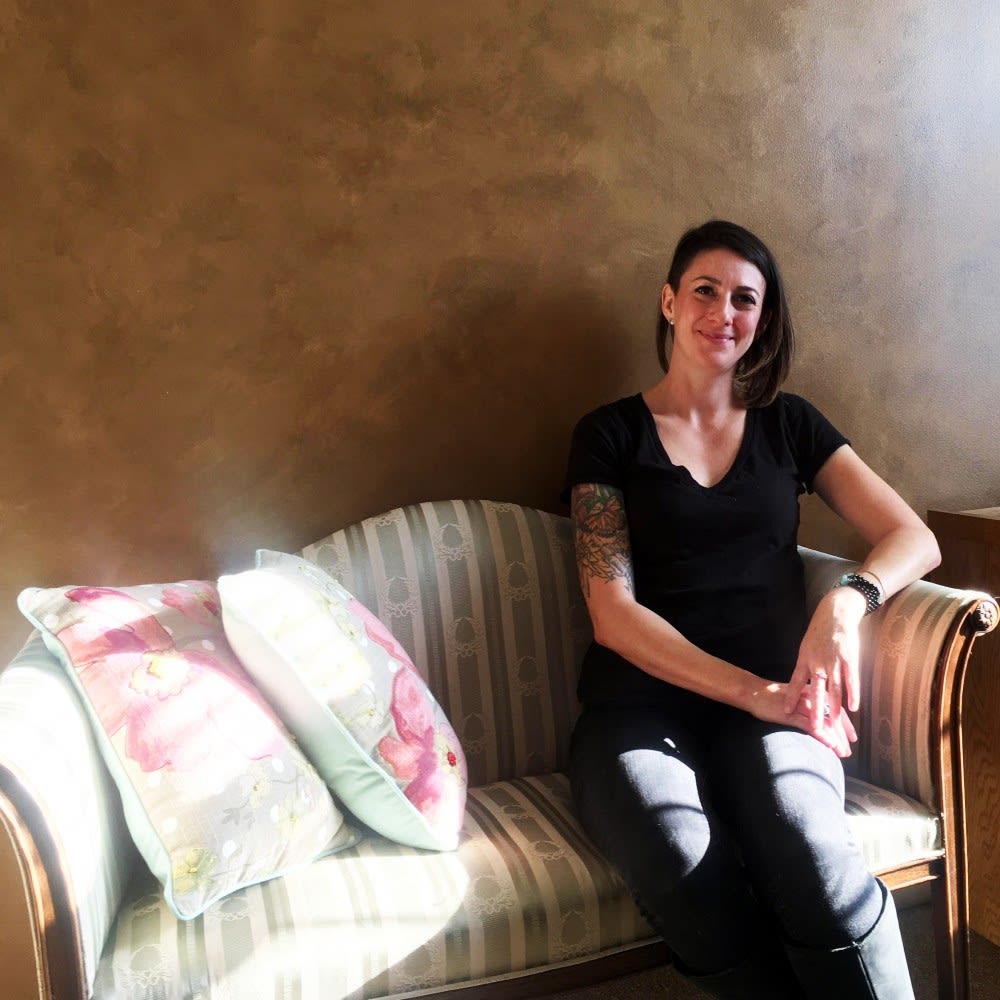 What made you open a second location of the Massage Studio in Erdenheim?
I was a part of the Maternal Wellness Group in Mt. Airy and I loved the feeling of the community. We had great clients from Mt. Airy, Chestnut Hill, Springfield, etc. When that storefront closed, the Maternal Wellness Group stayed intact and I connected with Ronni Rothman (WomanWise Midwifery). When she moved her practice here I was happy to have an opportunity to be back in this area. People in this area are really receptive to holistic health and I love being here!
How long are your massages?
We offer both 60 and 90 minute massages. And that is a full 60 or 90 minutes on the massage table. Additional time is spent before the massage really getting to understand our clients' needs. Our practice is very client focused and we want to spend time connecting with our people and building a relationship.
How long have you been in this business?
I've been a massage therapist for 15 years. I've owned the KOP studio for 9 years. Jackie Redding, who is part of our KOP group also sees clients here. We opened our doors here this past fall and are so happy to be here!
What are your clients coming to you for?
We are all living crazy and stressful lives so most of our clients are seeking relief from chronic stress or physical discomfort related to stress. We are less about relaxation and more about addressing specific issues that are clients are having. We customize our massages and tailor our services to what each client needs. I love working deep tissue and to really work out the tension and knots. I like to feel the change in the muscle as I work on it.
Tell me more about your Prenatal Massages?
Jackie and I both specialize in prenatal and postpartum massage.
In Erdenheim we do have the table with the cutout and it is a fully supported pre natal massage which is great because when you can lay face down we can really align the hips and the back which is hard to do when you are lying on your side.
How do you feel about the franchise massage studios that offer memberships? (asking for a friend - wink)
It's just not how I want to run my business. Theoretically, I like that they are encouraging ongoing self care and stress management but I am not a fan of charging people for services ahead of time. As a consumer, I know how I am with memberships - life gets in the way and you shouldn't be paying for things you didn't get! Our entire goal of this studio is to be client focused. Most of our clients do make monthly appointments (or even more often) because they got a good massage and they feel that it genuinely helps them feel better. We strive to build our client loyalty on quality. If clients really want to pay ahead of time we do offer packages but they don't have a time frame built in. Check the
website
for details.
What is something most people don't know about you?
I do kung fu and I teach women's Chi Kung and I travel around the country to attend seminars to continue my training.
Wow, that's so cool... okay I actually have no idea what that is!
It's energy building exercises. Breathing and stances. It's a holistic system of coordinated body posture and used for health, spirituality, and martial arts training.
Where do you teach Chi Kung?
Here, privately and a few places. Send me an email or give me a call to find out more.
One more question - I love giving the gift of massage, do you have gift certificates?
Website/Blog