#PhitJawn, #PhitFam, #FindYouInnerAthlete — If you are on Facebook you are sure to have seen some of these hashtags and you probably know at least one person who has done one of the "21 Day Challenges" at A-Game.

Describe Your Business

It's a fusion of large group fitness and a personal training gym but it's more than that. It's a family of people working together to reach their individual goals. We support each other. It's a place where people genuinely like to be around each other..
What Made You Decide to Open This Business?

I've been in the coaching and fitness business for 20 years. I'm still the strength and conditioning coach for football at SCH. Joe Magarity approached me about bringing my business to the Magarity Fitness space and I saw it as a huge opportunity to bring my vision to a larger group of people.
Why Did You Choose This Profession?

"Find Your Inner Athlete" is my mission. Sports and fitness has always been a huge part of my life and being a part of a sports team is an experience like no other. Not everyone had that experience so my intent is to have an environment and a style of group training where it is that team experience and everyone is working together towards their own fitness goals.
What Drives You to Do What You Do? What Motivates You?

My daughter first and foremost. And my clients. Helping people achieve their fitness goals - their success is my success. I want to be your coach for life.

What Is Something Most People Don't Know About the Business?

We have added a lot of classes since we first opened. We have classes as early as 5 am. We are probably best known for Boot Camp but we have so much more. We added Barre which has been very popular. We have people that are very loyal to our Zumba classes. Our Youth Conditioning classes are growing. We offer Pilates Fusion, Insanity and Stretching classes too. I strive to keep it fresh and give our clients what they want.

What Would Your Customers Say They Love Most About Your Business?

That they all feel welcome here. They aren't afraid to try new things (country line dancing!) here because it's a safe environment. People care about each other.

What Do You Love Most About the Neighborhood?

It's like Cheers - everyone knows your name. It's a good feeling knowing people are looking out for you and your kids.

What Are Your Favorite Restaurants in the Neighborhood?

​​​​​​​​​ in Wyndmoor. It's a tradition for the SCH football coaches to go there after every game. is my Flourtown spot.

Do You Have Any Exciting Plans for the Future That You Want Customers to Know About?

We are now signing up for our newest program that's a little different than the 21 Day Challenge. It's a

We are looking for 10 men and women who are ready to unleash their inner athlete and get to the next level in their health and fitness!
Anything Exciting Events Coming Up That You Want to Share?

Our annual is coming up on January 6 It's a really fun event where teams compete against each other doing timed fitness skills. We raise money for the Jack Plunkett Scholarship Fund.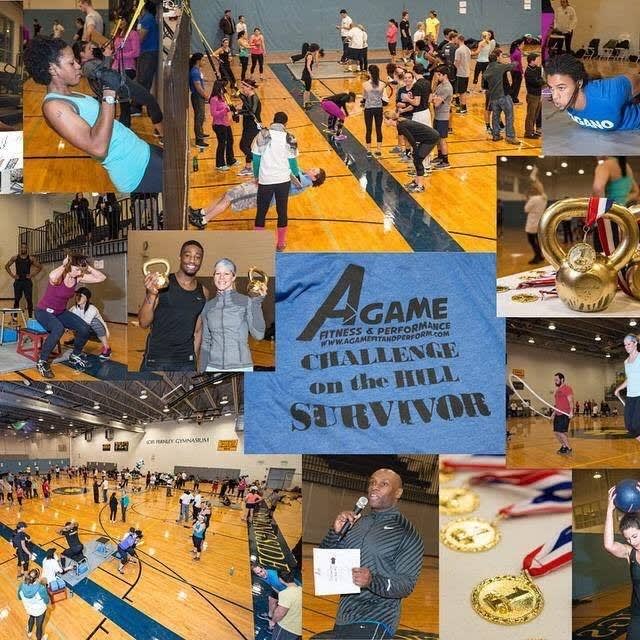 Website/Blog